Regular price
Sale price
$75.00 NZD
Unit price
per
Sale
Sold out
Your $75 donation can restore sight to up to 3 people, or provide up to 25 pairs of glasses.
Pictured is Bwabweniiti (in the centre) and her friends, who our team met on a surgical outreach to Kiribati. All three women had developed dense, blinding cataracts. For years they had lived in darkness, giving up hope of ever seeing again.

They bravely made the trip from their remote village to the main island to see outreach team and receive life changing eye surgery. The next day, Bwabweniiti and her friends were found again at the local meeting house, eye patches in place. Refusing to succumb to nerves in the hot, cramped conditions, they kept up their spirits by joking and laughing. Their mood was infectious and cheered up all the waiting patients and staff.
When Bwabweniiti's eye batch was removed, she opened her eyes and saw her laughing, crying friends. All of them could all see! Grabbing each other's hands, unable to stop beaming, they marched off down the street in triumph.
Thanks to Specsavers, your donation will be matched, so your $75= $150, meaning your donation will have double the impact. Add a donation to your order, that means twice as much this Christmas. 
View full details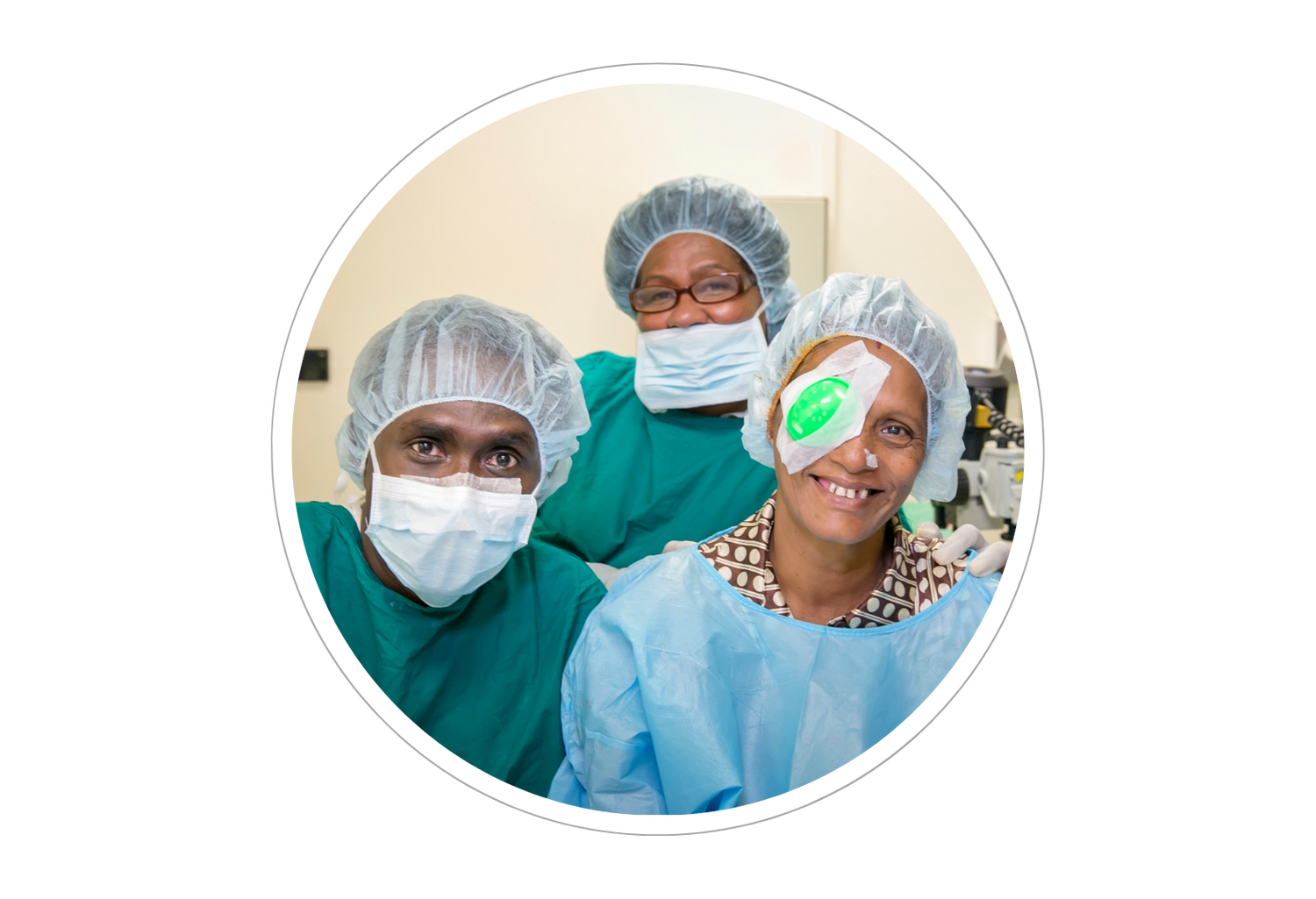 How your gift helps
In the Pacific, 9 out of 10 people who are blind don't need to be; their condition is preventable or treatable.
Your gift will help us to not only restore sight, but train local eye health specialists to provide eye care services in their own communities, strengthen local health systems, and support research that will help us to better understand and deliver on current and future eye care needs.