Regular price
$100.00 NZD
Regular price
Sale price
$100.00 NZD
Unit price
per
Sale
Sold out
A donation of $100 more will help us train more local eye doctors and nurses to deliver eye care in their communities.
One of the eye doctors our generous donors have helped support is Dr Vara Naviri from Fiji. Dr Naviri was sponsored by The Foundation to complete her Master of Medicine in Ophthalmology in 2013 and is now an Assistant Professor at Fiji National University. For the last year and a half, she has been involved in training both undergraduates and postgraduate students, including others that have been sponsored by The Foundation.
Dr Naviri decided to study ophthalmology because she found it so rewarding. She liked that it combined almost every aspect of medicine and that she got to see the direct impact she had on someone when their bandages were removed and they could see again. Since becoming more involved in teaching, Dr Naviri has found that rewarding feeling grow even more.
"With patients, you feel like you are influencing somebody's life. But with teaching, you know that the student that you are teaching will go out and affect so many lives. So, it's a triple or quadruple effect, if I must say. So that's really rewarding"
- Dr Vara Naviri
Thanks to Specsavers, your donation will be matched, so your $100= $200, meaning your donation will have double the impact. Add a donation to your order that means twice as much this Christmas. 

View full details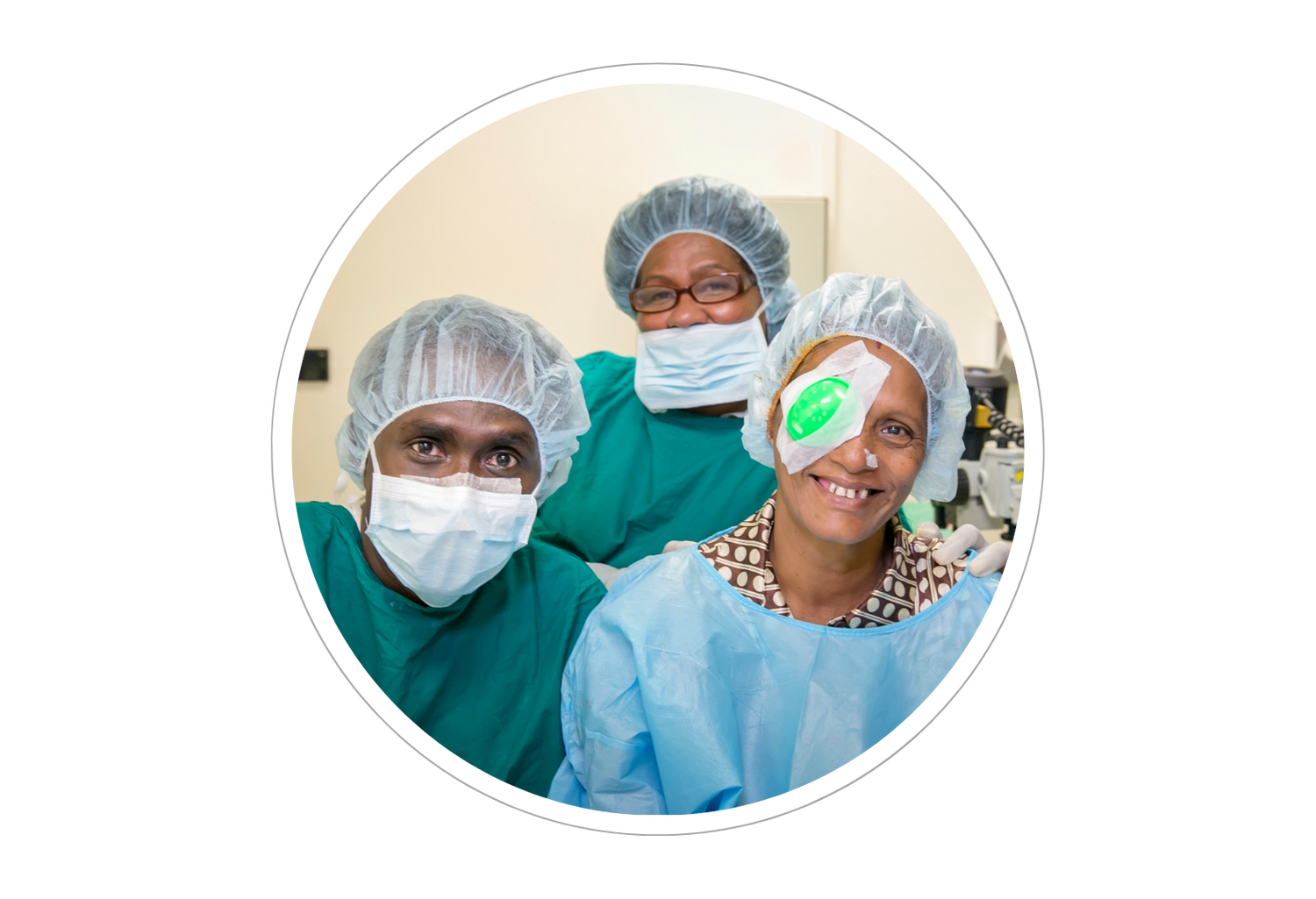 How your gift helps
In the Pacific, 9 out of 10 people who are blind don't need to be; their condition is preventable or treatable.
Your gift will help us to not only restore sight, but train local eye health specialists to provide eye care services in their own communities, strengthen local health systems, and support research that will help us to better understand and deliver on current and future eye care needs.